Thanks for visiting our
Highly Follow Worthy Blog today,

Today's post is about creating
Momentum for your
Healthy Lifestyle,
Going to The Beach....,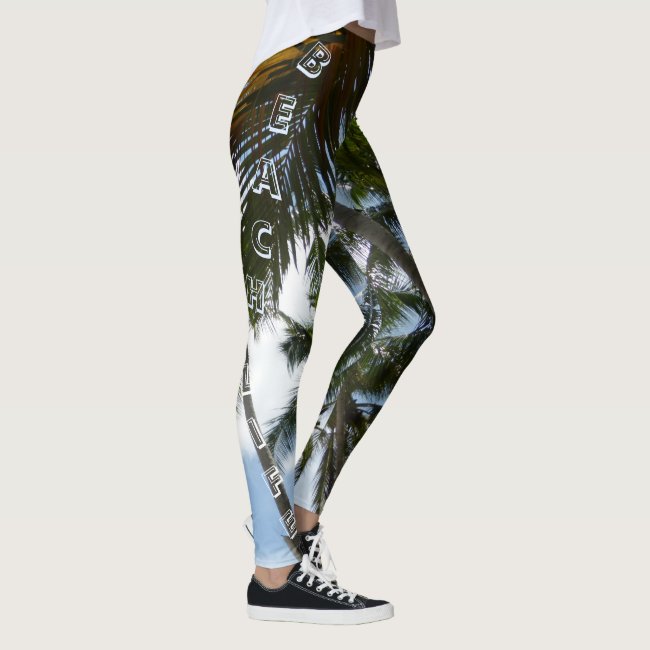 Palm Trees Beach Life Legging
by
Edelhertdesigntravel
Read More about Palm Tree Designs and


Things To Take With You At the Beach
See More Leggings
'In this Inspirational Video you will also see some
Stunning Photo's of the Up comming Sun...!!!'

if you want to watch it
fullscreen
you can go to:
http://youtube.com/watch?v=nQNtbgIVQlY
(there you can click at the bottom right corner of the screen
to enlarge to Fullscreen.)
(you can read more about the somewhat mysterious self-composed music in a
blog post about it titled: BIRDS Music Composition)
I enjoy
Excersising
especially
also enjoy
Excersising on Music
to get into the rythem, and I usually have it
as a part of my daily routine
to keep some momentum going with it.
(that is to say that I frequently do some kind
of excersise, things like hiking, biking, or
Jogging etc. etc.)
On this blog you can find a post
about
Early Morning Jogging
that might be able to Inspire you for Early Moring Jogging yourself.
you can also discover an interesting post
about Healthy Lifestyle that I would like
to share with you, you can find it at:
Living-a-healthy-lifestyle
Having Great Outfits
for Your Excersising:
At the
Top of this Blog
you can find a link to
among other things:
YOGA & SPORTS Outfits

and

TENNIS Ware
we also have a special page about:


Excersise and Mucic
Winter Walks
Motivation/Inspiration:
An other great way of enjoying the
Panoramic landscape
is
just simply
- Walking -
as we did last winter during
our
#NatureWalksinWinter
as you can
read about on our
TWITTER Page
Or go directly to:


#Naturewalksinwinter
To see only the NatureWalks.